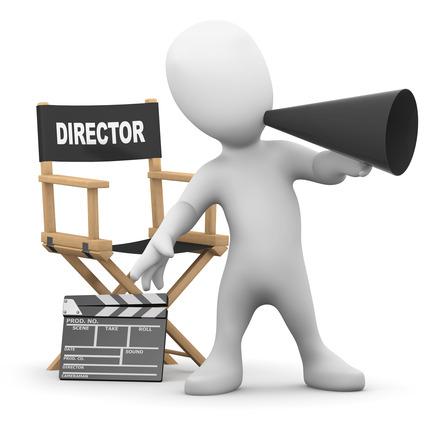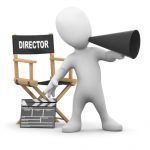 You've decided to produce a video for your business.  You have some ideas about what the video should be about and how it should look and now you need to hire a production company to get it done. This post is about the process of making a video for your business. It's useful to note that regardless of the nature of the video you're going to make – promotional, instructional, commercial, and so forth – the process is the same, plus or minus a few steps.  Producers usually break production into three major phases: Pre-Production, Production and Post-Production. In today's post, we're going to talk about the Pre-Production phase.
"God is in the details," a phrase attributed to architect Mies van der Rohe (but someone else said it first) characterizes the heart of the Pre-Production phase. Anything left out might really come back to haunt you and the producer. So what happens during Pre-Production?
1.       Client Meeting – this is where you tell the producer what you have in mind. Always meet with your producer (face-to-face, wherever possible) far in advance of the proposal phase and describe the purpose, audience and goals of the video. Also, be prepared to discuss the project's budget (or at least a narrow range) at this meeting. The producer needs to know what you expect to spend up front – it will save time, effort and rework. For example, if you've had your heart set on a very dramatic helicopter shot, the producer will need to know whether it's affordable, so knowing your budget early on, is critical. Each producer may have a particular way of working and may run the meeting with a particular focus and set of questions for you. But it's your project, so make sure you get your questions answered. Some of your concerns may be: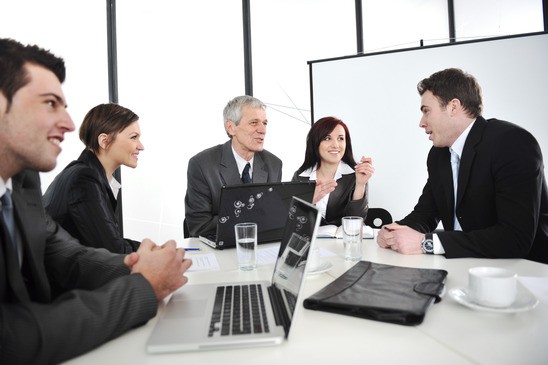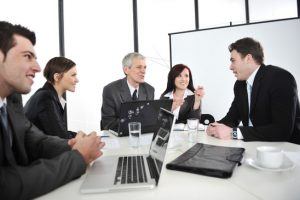 How do you charge for your services?
May I supply my own script?
What kind of camera equipment do you use?
Do you hire freelancers or is the crew salary employees?
From the time I agree to working with you, how long will the entire process last?
Can you help me to distribute this video or series?
Should we use actors or real people?
Of course, you will likely have many different kinds of questions and they probably deal with things particular to your project. The point is: you want to quickly ascertain, not just the producer's technical prowess, but their ability to address any number of concerns you might have. If your prospective producer seems unwilling to research your questions or disinterested in your concerns, perhaps you might want to consider an alternate choice.
2.      Proposal and Budget Phase – based on the Client Meeting the producer will prepare a proposal. A proposal needs to address:
An appreciation/understanding of your needs for the project
A treatment or outline of the actual project that may include a description of principal actors or non-professional talent, locations, any extraordinary production elements, e.g., animations, costumes/props, costly rental equipment (including elements like cranes, lighting or studio rentals), camera cars, etc.
A budget that addresses the project. Some producers may simply quote an amount, not-to-exceed, while others may break out each phase in great detail, while other bids may be fixed. If the proposed budget is vastly different than the budgetary range you originally communicated, you'll want to find out why as soon as possible.
A Contract or Letter of Agreement is an essential part of your business dealing with a producer as it protects both parties and serves to reduce the possibility of future disputes. The better a job you do of communicating your business' needs, the more explicit the contract.
3.      Outlining/Scripting/Storyboard Phase – Once you've accepted the proposal and contract, Pre-Production begins in earnest with the producer tackling the chief asset of this phase, the script. We use the word script here to describe a type of document that best conveys what's to be produced, but if the proposal calls for a documentary, the script may be more of an outline. If the finished product is a commercial, the script may include a storyboard, which is a production term-of-art that looks like a series of frames with drawings or photos of the action of the commercial – often one frame per scene or major action. Storyboards are used by different members of a production team to interpret a script. A videographer might use the storyboards to help determine how to frame shots, move the camera and light the scene. While a costume designer/wardrobe supervisor might use the storyboard as a design guide. The producer should include script approval in your contract enabling you to make changes to the script prior to the production phase.
4.      Securing Talent, Locations/Studio/Sets, Costumes/Wardrobe, and Special Considerations – With an approved script in hand, the producer turns to staffing and securing places to shoot. Often a production company has a paid staff or a regular group of go-to freelance talent to use for a particular production. All decisions fall out of the script and a skilled producer will do their utmost to maximize the budget. Company Moves – the process of moving from one location to another may be more costly than building a set in a studio. Or shooting everything out-of-sequence may be a bit challenging for the actors, but cost saving to the production. For some projects there is no need for actors – executive interviews, for example – but the producer may hire a makeup artist for those who will appear on camera (nearly everyone: men, women and children, benefit by appearing on camera, wearing expertly applied makeup). And, that helicopter shot you really, really wanted? Well, the producer may have found a way to do that, within budget, too!
These are just some of the myriad of elements that need to be discussed, agreed upon, planned for and secured during this highly detailed phase of production.